Full-Service Travel Agency in Baltimore for Vacation Planning & Corporate Trips
For corporate or leisure travel, cruises, and more, look no further than WorldTravelService®! As the largest independent, Veteran-owned agency in the Mid-Atlantic region, we commit our financial strength, technological capabilities, and exceptional staff to providing the most reliably exceptional service to our clients. Let us be your travel concierge!
Contact WorldTravelService® today to learn more about our travel services in Baltimore today! 
Your Baltimore Travel Agency for Leisure & Business Travel
Looking for a corporate travel agency near Baltimore? Want to book a cruise or other leisure travel trip from Baltimore? Find the nearest travel agent!

Your Trusted Travel Agency in Baltimore, MD
When you book your vacation, cruise, or business trip with WorldTravelService®, you get so much more than you would from a travel website. Experience the exceptional service that comes only with working with a knowledgeable travel agent. We deliver full-service travel planning for trips of all kinds.
Working with our experienced travel agents in Baltimore, you'll receive:
Personalized Travel Planning: Tailored to your needs, interests, and budget.
Global Expertise and Connections: Personal knowledge and connections with people around the world.
Value for the Money: Our travel advisors have the same or better pricing than online, and can secure special perks you can't get on our own.
VIP Treatment: Exclusive access to events, private tours, and other extras customized to your interests.
Peace of Mind: Saving you time, stress, and money, our advisors are available before, during, and after your trip. They are your advocate for travel.
Call us at 800-676-3796 to learn why thousands of Baltimore companies and luxury travelers entrust their travel planning to WorldTravelService®.
Corporate Travel Agents in Baltimore, MD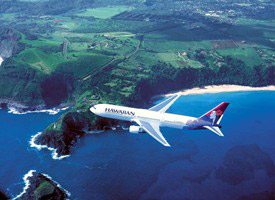 Take the stress out of corporate travel from the Baltimore, MD, area by booking your next business trip with WorldTravelService®.
Our corporate travel services streamline your business travel and your reporting and financials. You won't believe you ever traveled any other way!
When you use our corporate travel agents in Baltimore, MD, for your conference, regional meeting, team-building trip, or corporate retreat, you'll receive:
A dedicated agent assigned to your account.
The best flights and service.
Car rental and other ground transportation services.
Hotel reservations at special rates through our Preferred Hotel Program.
Standard and customized travel reports for tracking business expenses.
We offer assistance for Baltimore, MD, international business travelers as well—all while saving you time, money, and hassle. From helping you secure your passport and visa to provide you with State Department alerts, no detail goes overlooked with the travel agents at WorldTravelService®.
Get all the info you need about corporate travel from Baltimore, MD >>
For further questions about our corporate travel services, contact us online or call 800-676-3796.
Vacation & Leisure Travel Agents in Baltimore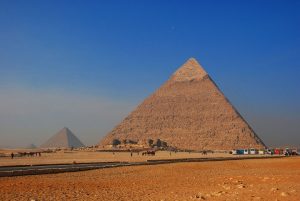 Anyone can plan a vacation. But when you want an experience that brings dreams to life and creates lasting memories, come to our leisure travel agents in Baltimore, MD.
When you book a flight or hotel reservation through an online-only provider, you're on your own as soon as you complete the transaction. But with comprehensive service from our travel agents in Baltimore, we strive to meet your every travel need, from the moment you contact us until you arrive safely back at home after your trip.
As a WorldTravelService® leisure travel customer, you can expect a massive amount of perks. Why? Because our extensive relationships with hotels, resorts, and airlines give us access to special amenities like:
Complimentary room upgrades.
Special dining experiences.
Exclusive shore excursions.
Custom itineraries.
The best part? These benefits come at no extra cost for you! And, our worldwide network affords our clients amenities and discounted prices that can't be found anywhere else.
Ready to takeoff? Search for trips and destinations or sign up for our exclusive offers today!
Group Travel for Baltimore Travelers
When you are planning a trip for a large group, the details are critical! Instead of overwhelming yourself with logistics, let the agents at WorldTravelService® plan every detail of your trip. From start to finish, we'll make sure your group's trip is smooth and enjoyable.
We offer group travel planning for:
To book group travel from Baltimore, MD, contact us today at 800-676-3796!
Why Choose WorldTravelService® as Your Baltimore Travel Agency?
WorldTravelService® delivers unparalleled travel management services to corporate clients and leisure travelers throughout Maryland. Our destination specialists are located in offices in the MD, VA, DC area and are easily accessible to you via phone to provide your personal travel plan.
Our Baltimore travel agents will take care of your entire travel experience. We help plan the itinerary, book flights, schedule activities, reserve accommodations, and more! We also work to ensure any special travel requests are fulfilled.
Call us at 800-676-3796 to learn why thousands of travelers all over Baltimore entrusts their travel plans to WorldTravelService®.
Visit Our Travel Agents Near Baltimore, MD
We have several offices easily accessible to clients in the Baltimore, MD, area! Call the travel agency closest to you today!
Executive Plaza II, Suite 102
11350 McCormick Road
Hunt Valley, MD 21031
Phone: 800-676-3796 Press 1 then Ext. 5
3655-B Old Court Road, Suite 24
Baltimore, MD 21208
Phone: 800-676-3796 Press 1 then Ext. 6
1200 18th St NW, Suite 600
Washington DC 20036
Phone: 800-676-3796 Press 1 then Ext. 2