At WorldTravelService®, we deliver unparalleled travel management services to corporate clients and leisure travelers alike. So when you're looking for a travel agency in Frederick, MD, look no further than WorldTravelService®. We take care of your entire travel experience, from planning the itinerary, booking flights, and scheduling activities to reserving accommodations and working to ensure all special requests are fulfilled.
Already a client? Access your account. Not a client yet? Call us at 800-676-3796 to learn why thousands of companies and luxury travelers entrusts their travel plans to WorldTravelService®.
Your Nearest Office Location
Looking for a corporate travel agency near Frederick? Want to book a cruise or other leisure travel trip from Frederick? Our agents in our Frederick travel agency are ready to help.
Antietam Travel Service
WorldTravelService® is proud to have partnered with Antietam Travel Service to bring you even more great travel options and perks!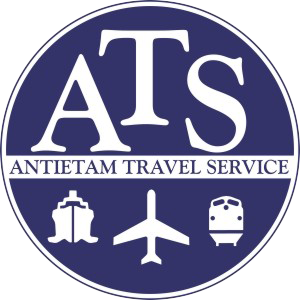 Wherever you wish to travel, our travel expertise and experience can help. We have visited countless places around the globe – Great Britain, France, Italy, Germany, China, Dominican Republic, Turkey, Spain, Mexico, Kenya, Australia, New Zealand, Bora Bora, Greece… well, you get the idea. Give us just a little of your time, and we'll help you make memories to last a lifetime! Our knowledge, experience, and service are unmatched by any online travel agency.
We have been providing Personal Service Since 1984.
Antietam Travel Service is located in historic Frederick, MD. We are a full service travel agency that has been providing expert travel service to both our leisure and corporate clients since 1984. We pride ourselves in the professional level of personal service we provide through highly trained, knowledgeable travel advisors and the most advanced travel technology available. We will help you save time and find the best value.
ATS will provide the lowest available airfare in our computer reservation system at the time of ticketing. Our travel consultants compare all airlines for the lowest fare and the best schedule to fulfill our clients' needs. A nominal airline ticketing applies unless air travel is part of a cruise, tour, or FIT package.
One thing that sets us apart from most travel agencies is the experience and dedication of our travel consultants. We all receive continual training and travel extensively to familiarize ourselves with new and ever-changing destinations. And having a long working relationship with our clients enables us to provide truly exceptional personal service.
So what's changed? WorldTravelService® is a member of leading luxury travel network Virtuoso, and now Antietam Travel Service is too—meaning Antietam Travel Service clients will now get access to the world's best travel suppliers at the best value. And for WorldTravelService®, the addition of Antietam Travel Service to our growing travel agency means clients can now visit our convenient Frederick office when they want to meet with an agent in the area!
Give us a call at (301) 662-8080 or (800) 722-3489 to learn more about the newest member of the WorldTravelService® family or to start booking your next trip today!
Corporate Travel Agents in Frederick, MD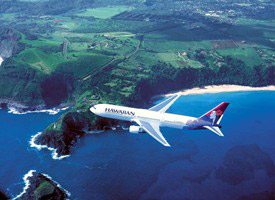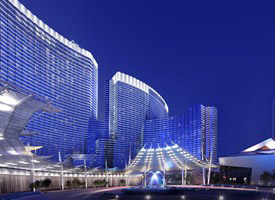 Take the stress out of corporate travel by booking your next business trip with WorldTravelService®. Our corporate services streamline your business travel and your reporting and financials. You won't believe you ever traveled any other way.
When you use our corporate travel agents in Frederick, MD, you'll receive:
A dedicated agent assigned to your account
The best flights and service
Car rental and other ground transportation services
Hotel reservations at special rates through our Preferred Hotel Program
Standard and customized travel reports for tracking business expenses
We offer assistance for international business travel as well—all while saving you time, money, and hassle. From passport and visa services to state department alerts, no detail goes overlooked when you book with WorldTravelService®.
Questions about our corporate travel services? contact us or call (301) 662-8080.
Leisure Travel Agents in Frederick, MD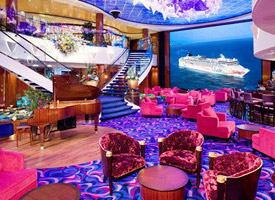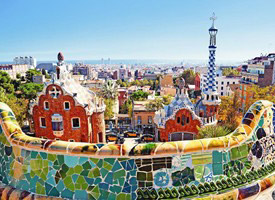 Anyone can plan a vacation. But when you want an experience that brings dreams to life and creates lasting memories, come to our leisure travel agents in Frederick, MD.
When you book your vacation, cruise, or retreat with WorldTravelService®, you get so much more than you would from a travel website. Experience the exceptional service that comes only with working with a knowledgeable travel agent. We deliver full-service leisure travel planning for trips of all kinds.
What perks do you experience as a WorldTravelService® customer? Because of our extensive relationships with hotels, resorts, and airlines, we're often able to provide special amenities at no extra cost like:
Complimentary room upgrades
Special dining experiences
Exclusive shore excursions
Custom itineraries
Search for trips and destinations or sign up for our exclusive offers today!
Why Choose WorldTravelService® as Your Travel Agency in Frederick, MD?
When you book a flight or hotel reservation through an online-only provider, you're on your own as soon as you complete the transaction. But with comprehensive service from WorldTravelService®, we strive to meet your every travel need, from the moment you contact us until you arrive safely back at home after your trip. And our worldwide network affords our clients amenities that can't be found anywhere else.
When you work with our full-service agency in Frederick, MD, you get:
Customized service: An experienced agent assigned to your account who makes your needs and preferences their utmost priority.
Knowledge: Your travel agent brings you destination expertise, hotel rates and airfares at great rates, all-in-one package deals, and exclusive specials and promotions. Helping you determine how your budget can determine your travel options is just one of the benefits that come with working with a professional.
24/7 emergency assistance: You'll never feel stranded in our care. With dedicated contact information, you can get help for any issue, at any time, any place in the world.
Peace of mind: Your travel agent is there for you before, during, and after your trip. You can rest assured knowing that every aspect of your trip has been meticulously planned and expertly coordinated. And that bonus peace of mind comes at no extra charge.
Call us at (301) 662-8080 to learn why thousands of companies and luxury travelers entrusts their travel plans to WorldTravelService®, Frederick, MD's leading full-service travel concierge to VIPs, business professionals, and serious travel connoisseurs.