WorldTravelService® offers full service and VIP travel solutions to corporate and leisure travelers alike in Capitol Hill DC.
Whether you're booking a trip for your boss, high end clients, or yourself, WorldTravelService® is here to provide the extra level of service you demand for your traveling VIPs.
We happily strive to accommodate the unique needs of our elite clients in Capitol Hill DC.
Your Nearest Office Location
Looking for a corporate travel agency near Capitol Hill? Our Washington, D.C. travel agency is located right on 18th Street!
Want to book a cruise or other leisure travel trip from Capitol Hill? Our agents in our nearby Reston travel agency are ready to help.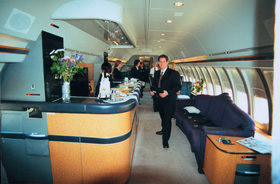 VIP Flights
Private and Chartered Flights in Capitol Hill DC
When a private flight is required, WorldTravelService® can make the necessary arrangements. We also have access to first-class flying experiences through Virtuoso's exclusive air program. Our partnership gives us access to a nearly unlimited range of route options, amenities, and other perks that consumers and unaffiliated agencies are not afforded and will impress even the most VIP of travelers.
Even international VIP travel is no problem for our agents. We have over 20 years of experience with international travel, and have worked with everyone from executive VIP travelers to large government groups.
WorldTravelService® has partnered with the world's largest global distribution system, Amadeus, which is used by 70 of the world's leading airlines including:
British Airways
Lufthansa
Air France
United
As our VIP travel client, you will be escorted to your destination and back again by a network of highly experienced travel agents and technological systems that track and manage every detail of your itinerary. You will never be lost, stuck, overcharged, or unable to get immediate assistance while you are in our care.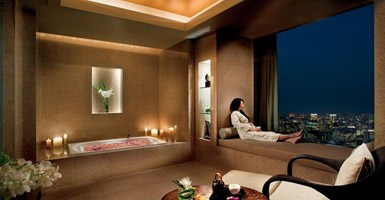 VIP Accommodations
VIP Access to the World's Top Luxury Hotel Brands
Through our partnership with Virtuoso, we have access to over 989 top luxury properties in more than 80 countries—more than any other travel network you'll find in Capitol Hill DC or elsewhere. And during those peak times when hotel reservations can be hard to get in cities like New York, Washington, D.C., and Chicago? It's not a problem for our VIP travelers. We have room blocks reserved all over the world so that accommodations may be available even when the cities are "sold out."
As part of the Virtuoso Hotels & Resorts programs, these participating properties offer our travelers:
Special amenities – such as a complimentary spa treatment or limousine transfer
Room upgrade upon arrival, if available
Breakfast for two daily
Early check-in and late check-out, when available
And more!
Private Transportation Service in Capitol Hill DC
Black Car Service, Limo Service, and Other VIP Ground Transportation
With connections to car service providers around the world, we can arrange private transportation tailored to your specific needs at your destination.
And while you or your VIP guests are traveling in their destination, we can also coordinate additional safety and security measures to be in place whenever necessary.
Our on-site travel partners and services range from:
Security services
Translators
Tour guides
Behind-the-scenes access to special events, galleries, museums, and more
Unique accommodations
Private sightseeing
Air and yacht charters
And so much more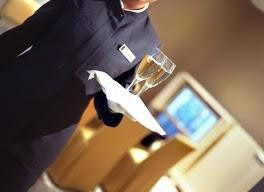 Schedule VIP Travel Services in Capitol Hill DC
Please contact your agent regarding any special VIP travel services you require. If you aren't sure who you need to speak to, contact us or call 800-724-9701.
Additional fees apply for specialized services.
Learn more about WorldTravelService® corporate travel management services for all of your everyday business travel needs in Capitol Hill DC.