More Cruises from WorldTravelService®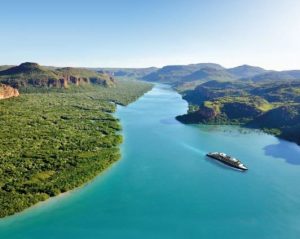 Looking for a cruise from New York City?
New York is a convenient port for cruise travelers from New Jersey to Pennsylvania and throughout the mid-Atlantic. But it's also a top destination of its own with so much for travelers to see and do before their cruise departs.
Explore the city's greatest sights and attractions before taking in paradise at the destination of your choice. Or, stay in town for a fun-filled cruise in one of our country's greatest cities!
Contact WorldTravelService® or search below to book cruises departing from New York City today!
Book a Luxury Cruise out of New York City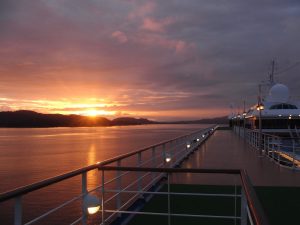 All-inclusive cruises out of New York sail to a variety of destinations, from luxurious and tropical to local NYC cruises giving you a taste of what the city has to offer.
Cruise from New York and into paradise with destination options like:
Bahamas
Bermuda
Barbados
Puerto Rico
Saint Lucia
Florida
And more!
Sights to See in New York City
Cruises out of New York City not only make travel easy and convenient for mid-Atlantic residents—they also offer a unique opportunity to explore one of America's favorite cities. The Big Apple is filled with character and personality—it's one of the biggest cities out there. Whether you want a local NYC cruise of area attractions or you're just setting sail at the NYC port, there's so much to see and do.
Explore the city's greatest sites and activities, like:
Statue of Liberty
Central Park
Broadway shows
Times Square
Yankee games
Museums like The Metropolitan Museum of Art
Dining and nightlife
And more!
And, your WorldTravelService® agent can book your hotel room plus recommend dining and activities.
Interested in embarking on a new adventure this year? Give us a call at 800-676-3796 or contact us online to find out why WorldTravelService® is the perfect choice for your upcoming vacation! 
Why Choose WorldTravelService® for Your New York City Cruise?
At WorldTravelService®, we're your comprehensive travel agency here to meet your every travel need! When you book with us, you'll get:
Customized travel service
A knowledgeable travel agent
Savings and discounts on hotels, flights, and more
24/7 emergency travel assistance
All the details of your trip taken care of!
With decades of experience, we can provide you with the experience of a lifetime all with the peace of mind that every part of the trip is taken care of.
New York City Cruise Planners Serving DC, Maryland, Virginia, West Virginia, Delaware & Pennsylvania
WorldTravelService® has the most extensive resources in the mid-Atlantic for booking cruises and cruise vacations. Our worldwide network enables us to offer our cruise clients exclusive upgrades, amenities, private excursions, and other specials and treats that you just won't find anywhere else.
With endless local destinations and so much to see and do, a cruise from New York City is sure to be an unforgettable trip!
Interested in booking an NYC cruise with WorldTravelService®? Give us a call at 800-676-3796 or contact us online to schedule your luxury getaway today!