More Cruises from WorldTravelService®
Find Your Perfect Cruise Departing from New Jersey!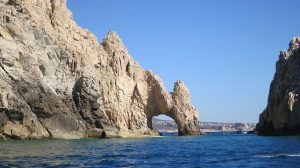 New Jersey ranks high on the list of great places to book a cruise, whether you're using the location as a point of departure or you plan on joining a luxury cruise that runs locally around the area's finer points. No matter your journey, we guarantee you'll fall in love with all that New Jersey has to offer before you depart!
As one of the largest travel agencies in the Mid-Atlantic, WorldTravelService® features the experienced agents, expert planning tools, and stress-free booking process that you're looking for. If you're planning a cruise, our New Jersey offerings can get you where you want to be.
Book with WorldTravelService® online now, or call 800-676-3796!
Book a Luxury Cruise from New Jersey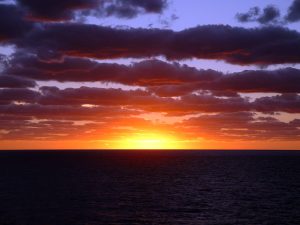 A broad selection of all-inclusive and luxury cruises out of New Jersey provides you with an enticing array of options. Are you looking for a tropical cruise? Maybe you want a bit of adventure. Or, possibly you want a local luxury cruise for the ultimate in relaxation. Whatever you want or need, WorldTravelService® can handle all of the details while you simply enjoy the experience.
Looking for a great destination from New Jersey? You have plenty to choose from, including:
Bermuda
Canada
New England
The Bahamas
Southern Caribbean
And many more!
Search all cruises leaving from New Jersey
Sights, Experiences & Local Attractions in New Jersey
As any Jersey local can tell you, there's a whole lot to love without going far at all. Looking to experience New Jersey, either on a local luxury cruise or as a part of your travel plans? Whether you are looking for high-tech architecture and nightlife, lush rural farmlands, or nationally-recognized landmarks, you'll find enough to do to fill ten trips, no question.
Some of our favorite spots in New Jersey include:
Liberty State Park
Boardwalk and Steel Pier
Jersey Shore
Ellis Island
New Jersey State Museum
Casino Pier
Why Choose WorldTravelService® for Your New Jersey Cruise?
When planning a cruise, you shouldn't have to stress over logistics or struggle with the how and when. You need an agency that can adeptly navigate all of the frustrating bits, leaving you to simply enjoy the experience of a lifetime. When you choose WorldTravelService®, that's what you will get.
Plus, you will always have access to:
Customized travel service
An experienced, individually assigned travel agent
Available discounts on hotels, flights, and other amenities
24/7 emergency travel assistance
And more!
Luxury New Jersey Cruise Travel Agents Serving DC, Maryland, Virginia, West Virginia, Delaware & Pennsylvania
At WorldTravelService® we utilize our vast resources and connections to provide our clients with an exciting, stress-free experience. We offer exclusive upgrades and discounts, as well as private travel options and more. In other words, if you're looking for a great cruise experience in New Jersey, you're looking to book with WorldTravelService®!
Book with our agents online, or book your New Jersey cruise today by calling 800-676-3796!