Virginia Travel Agents for Corporate & Leisure Travel Planning
Are you trying to plan a corporate trip? Or perhaps you want to get away for the ultimate vacation? At WorldTravelService®, we deliver unparalleled travel management services to both business and leisure travelers alike.
We take care of your entire travel experience—planning the itinerary, booking flights, scheduling activities, reserving accommodations, and more!
Read more about why business and leisure travelers choose WorldTravelService®!
Corporate Travel Agents in Ashburn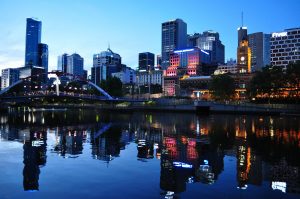 The logistics of corporate travel can be overwhelming, but when you book your next business trip with WorldTravelService®, you can rest assured that everything is taken care of.
Our corporate services streamline your business travel and your reporting and financials for a smooth trip from start to finish.
By using our corporate travel agency, you'll enjoy:
A dedicated agent assigned to your account
Top-quality flights and service
Car rentals and other ground transportation services
Hotel reservations at special rates through our Preferred Hotel Program
Standard and custom corporate travel reports, along with access to secure online financial reporting
Credit card reconciliation
And more!
We offer assistance for international business travel as well—to help you save time and money while also giving you peace of mind. From passport and visa services to State Department alerts, no detail goes overlooked when you book with WorldTravelService®.
Questions about our corporate travel services? Contact us or call 800-526-1412
Vacation & Leisure Travel Planning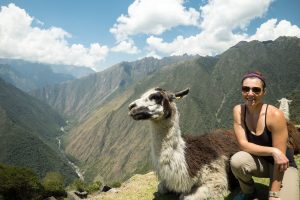 You can book a flight or hotel reservation through an online-only provider, but then you're on your own as soon as you complete the transaction. With our travel agents at WorldTravelService®, you get so much more!
We deliver full-service leisure travel planning for trips of all kinds. Whether you're looking for the ultimate cruise, planning an action-packed vacation, or organizing a family reunion, our leisure travel agents are here to help!
Vacation Perks With WorldTravelService®
What perks do you get as a WorldTravelService® customer? Because of our extensive relationships with hotels, resorts, and airlines, we provide special amenities at no extra cost like:
Complimentary room upgrades
Special dining experiences
Exclusive shore excursions
Custom itineraries
And more!
Ready to start planning your dream vacation? Search trips and destinations or sign up for our exclusive offers today!
Get Started on Your Travel Planning Today!
With our worldwide network and decades of expertise affords our clients travel experiences and peace of mind that can't be found anywhere else.
From corporate travel to vacation planning, when you work with us, you get to personally connect with a local travel agent who will handle all the details of your trip.
Contact us today and discover the WorldTravelService® difference!
Visit Our Travel Office in Virginia
We have offices easily accessible to clients in the Virginia area:
1801 Robert Fulton Dr, Suite 330
Reston, VA 20191