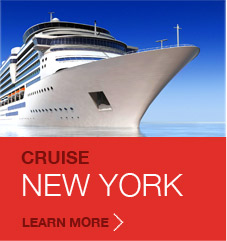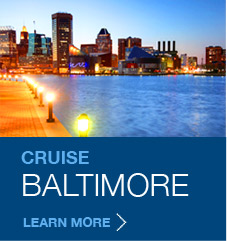 Are you looking for an easier, more convenient way to take a cruise? Flying to Miami to get to a cruise port can add to the expense of your trip, causing you to pay additional fees for a flight and potentially a night in a hotel. It can also make your trip more stressful, particularly if you have limited time to reach your port once you fly out.
Fortunately, there are more convenient options available along the Mid-Atlantic. WorldTravelService® can help you book your trip out of local cruise ports in Maryland and New York, so you'll just need to take a short drive to begin your luxury vacation!
To learn more about our cruise ports and destinations, contact us with questions or to start planning.
About Baltimore's Cruise Port
Sail out of Baltimore's cruise port to destinations near and far! Cruise goers can enjoy local attractions from Orioles games to the National Aquarium before taking off on their luxury cruise. Destination options range from the tropics in Bermuda to Florida's coast and even Canada.
Sail Away from Maryland & New York Cruise Ports – Book Your Trip Today!
When you want to book a luxury cruise for your family and friends, call WorldTravelService®. Our travel agents make planning any trip easy by taking care of all the details and can even help you book hotels near your cruise port so you can explore the local attractions as long as you please. From large group trips to romantic getaways, we can provide you with the recommendations and trip management help you need to make your cruise a success.
So if you're looking to sail away from cruise ports in Baltimore, MD or New York, let us take the stress out of planning.