Special interest travel allows you to choose a theme for your experience. Whether you are a yoga fanatic, a wine enthusiast, adventure seeker or an animal enthusiast, WorldTravelService® offers exciting special interest tour packages for everyone.
Contact us today to begin planning your adventure.
Special Interest Travel Themes
Special interest tour programs can have an educational or scientific theme or they can be more general with a special interest activity.  For example, a journey through Mexico with rafting as a special interest. You will not spend your entire trip rafting, however, you will be grouped with people who enjoy rafting and spend part of your trip rafting through the rivers of Mexico.
Or you can choose a trip with an educational special interest experience, such as viewing and learning about all of the monuments in Washington, D.C. WorldTravelService® has a tour package for everyone.
Special Interest Yoga Retreats
Yoga retreats are becoming increasingly popular. Travelers use this as an opportunity to "un-plug" and get away from the everyday monotony of life. Retreats vary, but typically guests can expect at least three main yoga classes throughout the day as well as hiking and swimming. Guests can also choose to indulge in spa treatments for the total relaxation package. WorldTravelService® offers special interest retreats all over the world, below are a few pictures from a yoga retreat at Amangiri.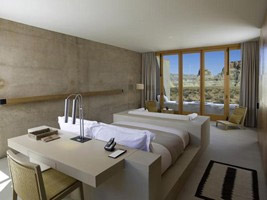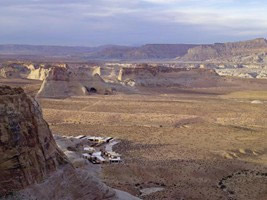 All-Inclusive Packages for Special Interest Travel
WorldTravelService® offers all-inclusive special interest vacation packages. These packages are great because they take away the stresses of having to research and then check rates for lodging, meals, and attractions. All-inclusive packages eliminate guesswork and the need to "stay on budget." There is just one affordable price that includes all airfare, hotel, food, drinks, and extras. There are no surprises when it comes to our special interest travel all-inclusive packages.
Group Tour Vendors and Destinations
WorldTravelService® works with the best of the best when it comes to special interest tour guides and excursion experts. A few of our vendors such as, Abercrombie & Kent, Brendan Vacations, Collette Explorations and Great Safaris, are experts when it comes to special interest travel.
WorldTravelService® can recommend and book just the right tour for you. We book tours to:
Europe
India
Africa
Vietnam
Cuba
Myanmar
Thailand
And many more!
Call us today to learn why thousands of travelers trust their travel plans to WorldTravelService®, the mid-Atlantic's leading full-service travel concierge.