Traveling for education is becoming more and more popular. Giving students the experience to visit a new city or even country can give them the learning experience of a life time. Experience is a great teacher, from exploring the sub-culture of Washington, D.C. to touring Italy's historical architecture, student travel helps to open minds and broaden horizons. WorldTravelService® offers student travel planning for Washington, D.C., Maryland, Pennsylvania, Delaware, and Virginia.
Groups of 10 or more can reap the benefits of our customized travel services. Instead of putting your group in a pre-planned tour, we create a one of a kind agenda to meet all of your needs. You will have access to our services at every stage of your trip. Besides ease of planning, our student travel services include:
Group Airfare – booking flights for a number of people, especially students can be rather difficult to manage. Our relationship with our airline partners allow us to negotiate airfares, usually at rates lower than the typical promotional fares and without those difficult restrictions.
Hotel Accommodations – with our worldwide hotel program we are able to get our clients special discounts from over 47,000 hotels and with discounts of 20 to 65 percent off.
Ground Transportation – renting a vehicle for 10 or more people can be rather challenging, especially with students since most of them will fall under the age of 25. We have a direct link to ground operations in more than 60 countries, providing local on-site travel and accommodations at your final destination.
Safety — when traveling with students, safety is a major concern. Having the proper ratio of students and chaperones can help with student's safety but in the event of an emergency WorldTravelService® offers Travel24™ emergency support service. This 24-hour service links you to a live group travel agent any time of the day.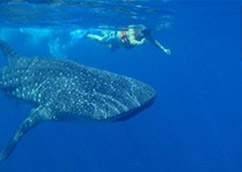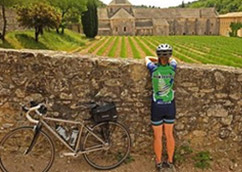 All-Inclusive Student Travel Packages
WorldTravelService® also offers all-inclusive student travel packages. Remove the hassle of checking rates for lodging, meals, and attractions. Everything is booked and paid for ahead of time, leaving you worry free. All-inclusive packages eliminate guesswork and the need to "stay on budget" which is important when planning for students. Students won't need to worry about bringing enough money for food and transportation since it will already be planned and paid for. There is just one affordable price that includes airfare, hotel, food, drinks, and extras. There are no surprises when it comes to an all-inclusive package.
Interested in Student Travel Groups?
Student travel groups give students the opportunity to learn, meet new people, gain a new perspective, and create lasting memories. Something that most students would not be able to obtain on their own. Going to school full time without traveling only teaches you what is required. It's easy to fall into the same routine and forget to learn about yourself and to become independent.