If you're dreaming of a destination wedding, WorldTravelService® can help make your vision a reality. We are partnered with the largest global distribution system. This unique partnership not only gives us access to discounted flights on some of the world's best airlines, but also to a nearly unlimited range of route options, amenities, and other perks that consumers and unaffiliated agencies are not afforded.
What does that mean for you? It means that when you choose WorldTravelService®, your travel agent will make sure you get the best deal on a flight, hotel room, and amenities for a destination wedding you'll never forget—and one that doesn't set you back financially either.

Explore some great wedding destination ideas below or contact us to get planning today! We have helped thousands of Maryland, Virginia, DC, and other Mid-Atlantic couples plan their dream weddings—we can't wait to help you next!
Ideas for Wedding Destinations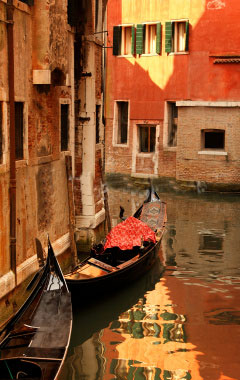 Whether you want to celebrate your special day in a tropical area with a beautiful beach or on a once-in-a-lifetime trip to Europe, there are many options for a wedding destination that's perfect for you. Your big day can be as unique or traditional as you desire!

Some great ideas for wedding destinations include:
Hawaii
Mexico
Jamaica
Dominican Republic
Bahamas
Virgin Islands
Aruba
Italy
France
England
Fiji
Another unique way to enjoy your special day is with a luxury cruise that allows you to explore multiple locations and relax pool-side in between. Our partnership with Virtuoso allows us to work with some of the best cruise lines there is, from Regent to Carnival to Oceania, to give you the destination wedding you've been dreaming of.
WorldTravelService® Can Plan Your Dream Destination Wedding!
Set sail on a romantic, once-in-a-life, ocean-side journey or explore Europe under the stars with your loved one—whatever type of destination wedding you want, we'll help you make it happen!
WorldTravelService® is the travel agency of choice all over Maryland, Virginia, Washington, DC, New York, New Jersey, West Virginia, and other nearby areas. We can take care of all the details, from finding you an affordable flight and the perfect hotel to planning excursions and on-ground transportation upon arrival, eliminating the stress so that you can focus on enjoying your dream day with your special someone.
Contact us to plan your destination wedding with some of the area's best travel experts!