WE'LL DO THE BOOKING—YOU DO THE TRAVELING
At WorldTravelService®, we like to describe ourselves as a the best full-service travel agency in the DC area. Our corporate travel management services allow you to leave the details to us, so you can concentrate on having a successful meeting, presentation, conference, or retreat.
Unlike an online-only service that finds you cheap fares, WorldTravelService® is a complete travel management service that facilitates your entire trip and beyond. In addition to getting the best fares and rates that make sense for your travel needs, we provide you with a range of value-added benefits that you simply won't find anywhere else.
At WorldTravelService our relationship with our clients and vendors is our strength, we offer a unique approach to your strategic account management and bring new meaning to value-added. We get to know you and your business, helping you create, manage, and execute your custom travel policy for cost savings and streamlined reporting. Our Corporate Account Managers have years of experience and serve as consultants for your travel program and liaison to travel suppliers. Sitting down with a travel supplier with our Corporate Account Manager who thoroughly understand the travel business will assist you in getting the most benefit out of your agreement. Consider WorldTravelService an extension of your travel management team, we will be as involved in curating your custom policy as you desire, offering introduction, advice, and attending negotiations if you so desire. Your personal travel account manager will conduct regular business reviews to help identify travel spend, savings, and where there is opportunity for improvement.
WorldTravelService has a number of advanced systems to to ensure that you get the best flights-and the best service-at the lowest fares.  We will continue to check the itinerary daily to ensure you have the best price, if there is a reduction, we notify you immediately and refund the difference.  Once you've booked a flight with WorldTravelService®, you'll probably wonder how you ever traveled without us!
Standard and custom corporate reports along with access to secure online financial reporting.

IBA
NK
GRASP
Concur compatible

Credit Card Reconciliation
Unlimited itinerary changes (no charge for changes prior to ticket issuance)
Completion of ticket VOIDS
Preferred Seating Options
Airline Fare and Rule Waivers
International Rate Desk (experienced staff and advanced technology offer solutions for great savings)
Airfare Alerts
Seasoned travelers understand the importance of free flight insurance, which covers travelers in the event of trip cancellation and other interruptions. Flight insurance offers you peace of mind when traveling, as it protects you from losing money should unexpected problems arise with your trip. As always, if a problem should occur , immediate assistance is available to you 24 hours a day, 7 days a week, every single day of the year from WorldTravelService®
Do you need your passport renewed before your next international excursion? Does the country you're visiting require a visa? Can you get by with just a U.S. passport card?
With over 20 years of in-depth experience with international travel, the travel agents at WorldTravelService® can help with all aspects of your trip—including making sure you have the proper documentation required by your destination.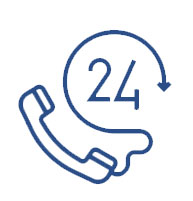 Cancelled flight? Are you stranded in an unfamiliar place? Let WorldTravelService® guide you to your final destination no matter what time of day. We provide Travel24™ emergency support that you can access 24 hours a day, 7 days a week and 365 days a year!