The ever-changing landscape of today's travel rules and restrictions means pre travel planning, coordination, and constant follow up throughout your journey is essential.  We are here for you to advise and utilize our industry contacts to ensure you TRAVEL WITH CONFIDENCE. We've got your back! We have tools to fully cover risk management, traveler contact, and solutions. 
Traveling domestically or internationally, it is your responsibility to know where your employee are and how you can communicate with them should the unexpected occur.  We have tools to fully cover risk management, traveler contact, and solutions.  Our integrated risk management systems alerts to events happening around the world including transportation, weather, civil unrest, or possible terrorism that could affect your travelers plans and safety.
Our alerts, advisories, and traveler tracker are essential to comply with corporate traveler "Duty of Care" requirements.   We are here for you and your travelers with pro active plans for communication and safe travel, both domestically and internationally.
Why You Need a Corporate Travel Agency
No one would call coordinating business travel anything other than complex. The factors are many and include logistics, price hunting, planning, location scouting—that's just to name a few, and there's plenty left to be said. But why should you use a corporate travel agency? Will it really make the task simpler, or bring you better results and more successful conferences or exhibitions? The corporate specialists and agents from WorldTravelService® are here to detail you on why a travel agency is definitely the way to go. Looking to book your next conference with a team that can help you build a successful business travel plan? Book with WorldTravelService® now!
Working with Devoted Specialists Saves Time & Money
To handle your business's electrical systems, would you call on an associate within your business? To handle a sensitive data center, would you pass the job off to just anyone? No, as every great business owner knows, outsourcing can be extremely valuable when used correctly and at the right times. Travel is much the same. A dedicated corporate travel agency can carry out a travel plan from inception to execution to finish with a streamlined and time-tested process that is as swift as it is efficient. Additionally, we know where to get the best deals, and what destinations fulfill your needs best. That means money saved and time saved that could be better used in other aspects of your business.
Travel Specialists Have Exclusive Resources
Just as any professional would be, a travel agency has all of the right tools of the trade. For travel that can mean unique discounts and offers for booked clients and returning clients, extensive travel information including evolving timetables and plane/cruise options, comprehensive reports, and even strategic account management that is capable of customizing your travel like nothing else. In short, we have the resources to get you the best fares, the most exclusive destinations, and all of the best ways to get you there comfortably and efficiently.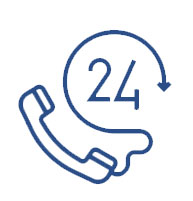 No degree of planning is going to be able to account for absolutely everything, and occasionally the weather or an other unforeseen incident might make trouble for your travelers. When working with a corporate travel agency, it becomes the absolute priority of that agency to keep in touch with and abreast of where all travelers are, what they're up to, and how the agency can help should a complication arise. It's peace of mind, safety, and the best way to ensure your associates are completely covered.
Book Corporate Travel with WorldTravelService®
Whether your business has been mobile for a long time now, or if you're new to travel and need to get started on the right foot, you'll benefit from the resources, benefits, and experience of the travel specialists at WorldTravelService®. Want to learn more about what we have on offer, or looking to get in contact with an agent today?