With over 20 years building contacts and relationships around the globe with our airline partners, ground transportation, hoteliers, and other in country specialty services, WorldTravelService® has the connections you need to TRAVEL BETTER! Our
corporate travel management tools
and industry partnerships empower you to control costs while allowing your employees to travel and make personal connections that strengthen your business.
Designated Account Manager
Your designated account manager provides a strategic approach to managing travel costs and leveraging our value-add benefits.  They will help curate your corporate travel program and policies; including help with negotiations with travel suppliers to ensure your corporate agreements are cost effective and an overall success for your program and travelers.  You will receive a regular business review to help analyze travel spend, as well as savings, along with opportunities for further improvement.  We take your travel policy further with our years of industry experience and long standing relationships with travel suppliers.
FareCK™  Low fare search engine
QualityCK™ Quality Assurance program
ECK™ Tracking module for unused air tickets
WebCK™ Searches websites for added savings
Control Costs. When booking flights for your business trip, we use a number of advanced systems to ensure that you get the best flights – and the best service – at the lowest fares.
FareCk™ – Our low fare search engine finds the best ticket price available while checking alternative flights, fares, and airlines 24/7. Its flexible system works with corporate guidelines and policy.
WaitListCk™ – In the event that your preferred flight is sold out, WaitListCk™ monitors the wait list and confirms your seat as soon as one becomes available.
SeatFinderCk™ – Want to avoid the dreaded middle seat? Our clients get aisle and window seats 90 percent of the time, thanks to this sophisticated system. It uses live seat maps to monitor the availability of any possible request: aisle, window, front or back, right or left side, bulkhead, and aisles across. It can coordinate multiple passengers on the same reservation or two travelers on separate reservations.
ECk™ Tracking Module – Never lose track of refunds, credits, or coupons ever again. ECk™ tracks unused electronic tickets so that any refund, exchange, or credit opportunity is retained and applied.
QualityCK™  Our quality assurance program crosses every "T" and dot's every "I" of your travel policy.  This means added savings for your travel budget.
WebCK™ Searches websites for added savings on all aspects of your journey.   We've got you covered.
We do the searching and booking so you can get back to business.
Hotel Program: Discounts of 20-65 percent off hotels worldwide
Marriott International premier partner with exclusive STARS, Luminous, and Bonvoy designation including more than 250 luxury brand hotels – Including The Ritz Carlton®, BVLGARI Hotels, St Regis ®, EDITION®, The Luxury Collection ®, and Ritz-Carlton Reserve ®.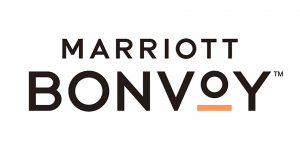 Hotel credit valued at $100 USD
Complimentary full or continental breakfast daily ( for up to two people per bedroom )
Handwritten welcome  note from the General Manager
Personalized Welcome Amenity
Early Check In / Late Check out ( Based on availability )
Priority Complimentary Room Upgrade ( based on availability )
Ground transportation is an area sometimes overlooked for cost savings.  Your Designated Account Manager can help create a car program that meets your needs and dramatically cuts costs.   An evaluation of our corporate programs or ones you already have in place can reveal real opportunity for saving and traveler perks, like a free days rental.   Instead of booking car rentals on the suppliers website, let's talk about savings available through our portals and negotiated program.